About
Shudder Labs is a week-long workshop retreat, dedicated to building the skill set and talents of exciting, emerging horror filmmakers. Shudder Labs aims to marry our belief that horror can be at once the most thrilling, sharpest and subversive of genres, with our dedication to supporting the developing voices crafting it. In its inaugural edition, 11 fellows will come together with established masters and special guests in scenic, secluded Hudson Valley, NY. There, master classes, field trips and an intimate, encouraging creative atmosphere will bolster some of the scariest work you'll see in the future. Each participant will graduate from the program as a Shudder Fellow and take home a $5,000 grant and a year-long mentorship from one of the Masters-in-Residence.
The Main Event
June 13-18, 2016
Location
Mohonk Mountain House, NY
Fellows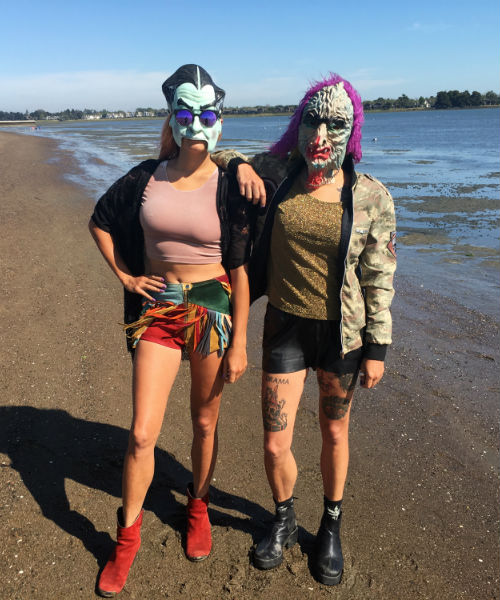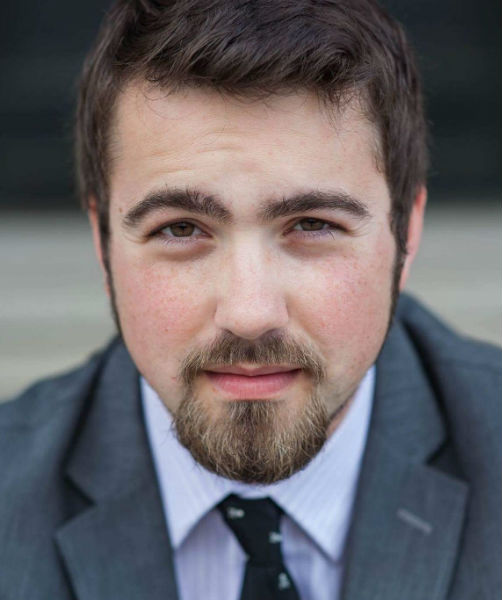 What Happens Next Will Scare You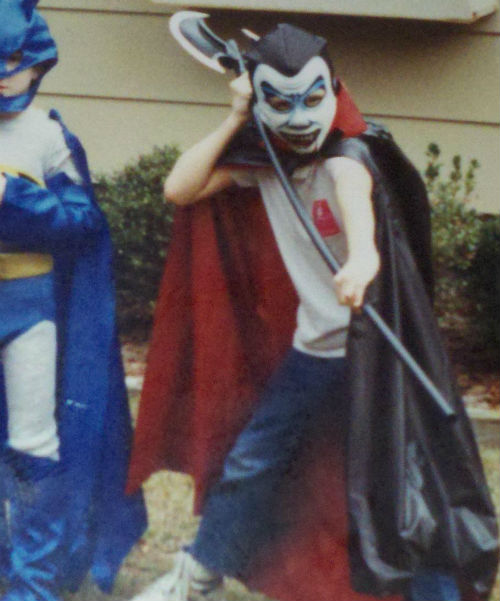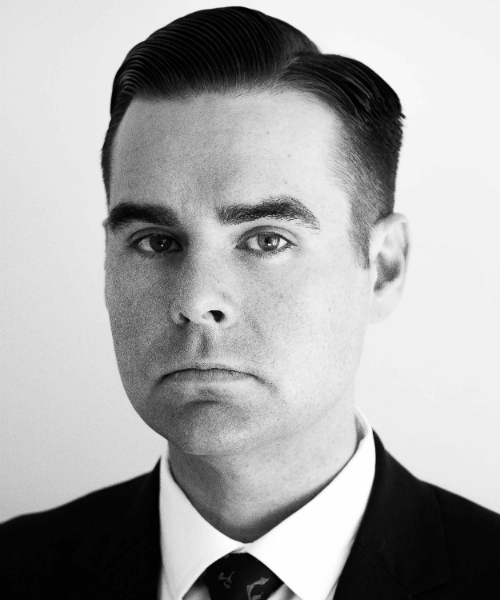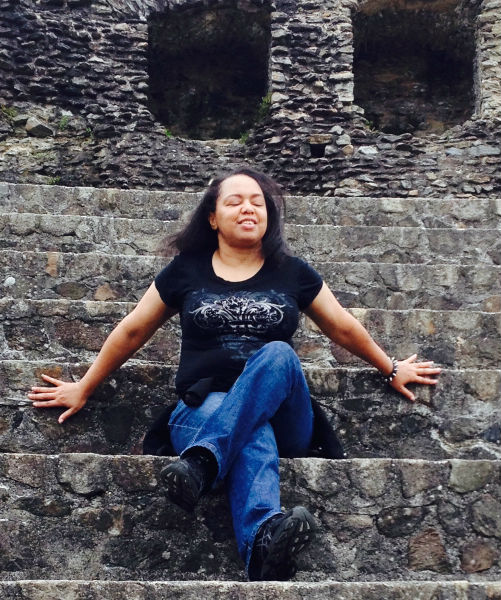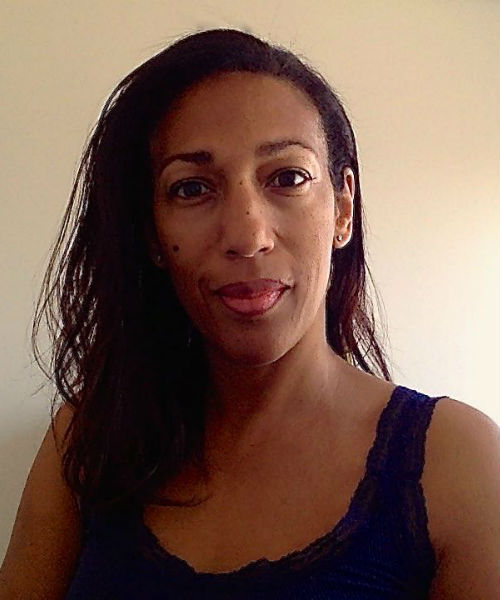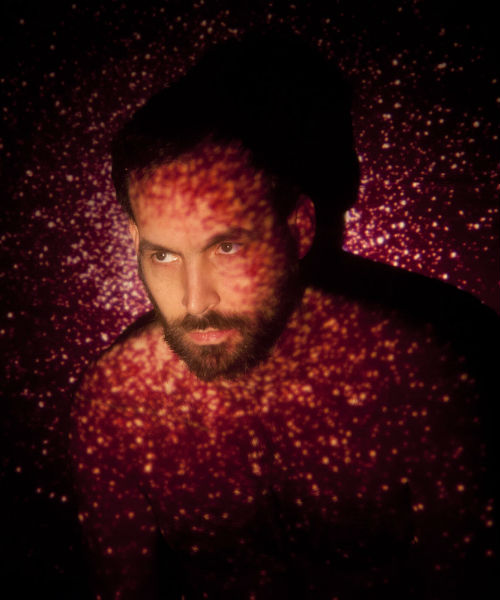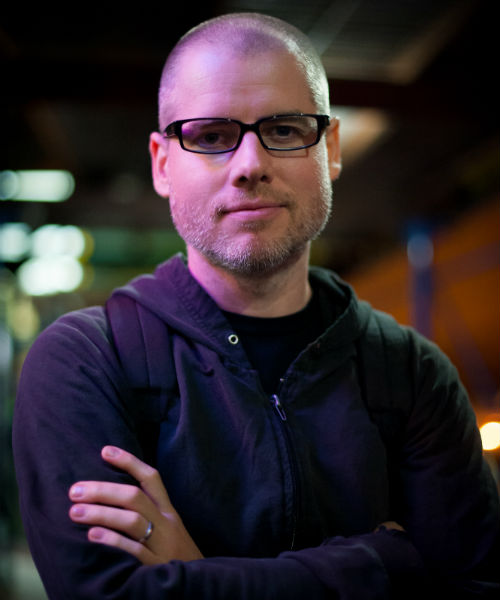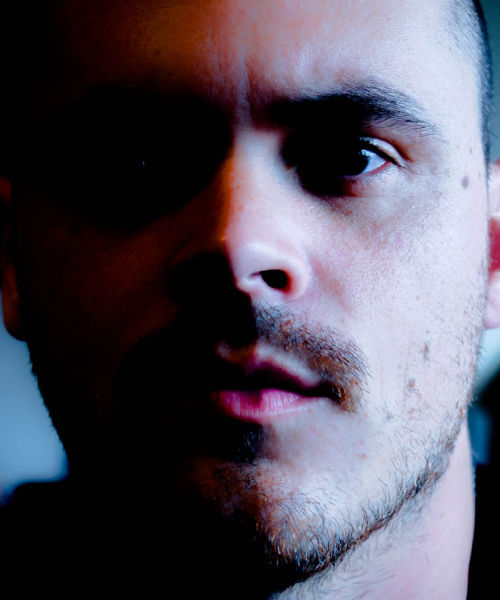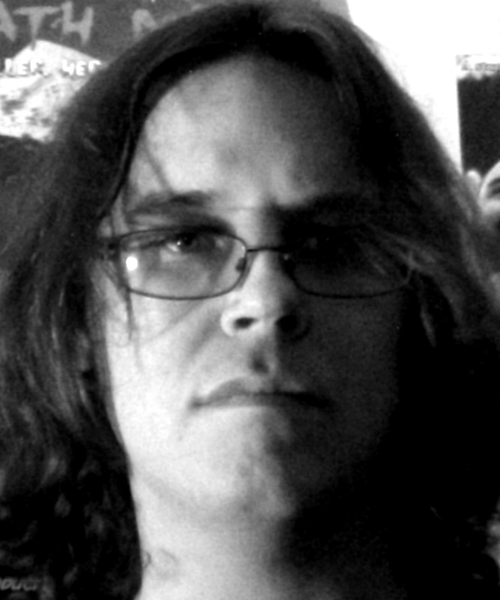 Interviews with the Fellows
Masters
Arianna Bocco

Clay McLeod Chapman

Jennifer Wexler

Larry Fessenden

Travis Stevens

George Schmalz

Lindsay Peters

Josh and Sierra Russell
Arianna Bocco

Senior Vice President • Acquisitions and Production

Sundance Selects/IFC Films

Bocco has spent nearly a decade overseeing acquisitions and productions for IFC Films, Sundance Selects and IFC Midnight, three multi-platform film distribution labels owned and operated by AMC Networks, Inc. Since joining the company in 2006, Bocco has spearheaded all acquisitions at the company, acquiring the rights to some of the most critically acclaimed independent films from around the world. Under her leadership the company has acquired over 400 films including Cristian Mungiu's Palme d'Or winner 4 Months, 3 Weeks and 2 Days; Gus Van Sant's Paranoid Park; the Golden Globe® nominated and Cannes Grand Jury Prize winner Gomorrah; Director Steve McQueen's Camera d'Or winner Hunger starring Michael Fassbender; Steven Soderbergh's Che starring Benicio Del Toro; Armando Iannuci's Oscar® nominated In the Loop; Lars Von Trier's Antichrist; Michael Winterbottom's The Killer Inside Me; Abbas Kiarostami's Certified Copy; Werner Herzog's Caves of Forgotten Dreams; Ruba Nadda's Cairo Time; Wim Wenders' Oscar® nominated Pina; David France's Oscar® nominated documentary How To Survive A Plague; Rick Rowley's Oscar® nominated documentary Dirty Wars; Abdellatif Kechiche's Palme d'Or winner Blue Is The Warmest Color; Michael Winterbottom's The Trip and subsequent follow-up The Trip To Italy; Noah Baumbach's Golden Globe® nominated Frances Ha; Jennifer Kent's The Babadook; Jean-Pierre and Luc Dardennes' Oscar® nominated Two Days, One Night starring Marion Cotillard; John Maloof and Charlie Siskel's Oscar® nominated documentary Finding Vivian Maier; Olivier Assayas' Clouds of Sils Maria starring Juliette Binoche and Kristen Stewart; Laura Gabbert's City of Gold; Leslye Headland's Sleeping With Other People starring Alison Brie and Jason Sudeikis; and Andrew Haigh's Oscar® nominated 45 Years starring Charlotte Rampling and Tom Courtenay; as well as the upcoming Palme d'Or winner Dheepan from Jacques Audiard; Sundance Film Festival Grand Jury Prize winner Weiner from Josh Kriegman and Elyse Steinberg; and Olivier Assayas' Personal Shopper.

Bocco is revered for her vast experience in acquisitions, production and development, having held a variety of high-level posts throughout her career. In 2010, she was named to Crain's 40 Under 40 Class of 2009 Rising Stars and to Moves' Top 20 Power Women of 2010. Prior to joining the company, she served as head of the independent feature packaging division of the Gersh Agency in New York City, and prior to that, Bocco worked at Miramax Films as Senior Vice President of Acquisitions. While at Miramax Films, she was involved in acquiring such notable films as Zach Braff's Garden State and Academy Award winner Tom McCarthy's The Station Agent. Before joining Miramax Films, Bocco was Vice President of Acquisitions and Co-Productions at New Line Cinema and Fine Line Features. She held various roles in acquisitions there during her six-year tenure. Bocco began her career at ICM and The Steve Tisch Company.

Bocco earned her Bachelor of Arts degree from Sarah Lawrence College. She currently resides in New York City, with her dog Henry.

Clay McLeod Chapman

Clay McLeod Chapman is the creator of the rigorous storytelling session The Pumpkin Pie Show. Publications: rest area, miss corpus, and The Tribe trilogy—Homeroom Headhunters, Camp Cannibal and Academic Assassins (Disney). Film: The Boy (SXSW 2015), Henley (Sundance 2012) and Late Bloomer (Sundance 2005). Comics: Edge of Spider-Verse, American Vampire, The Avengers, Amazing Spider-Man, Ultimate Spider-Man, Vertigo Quarterly: SFX and Self Storage. He is a writing instructor at The Actors Studio MFA Program at Pace University. Visit him at: www.claymcleodchapman.com

Jennifer Wexler

Jenn Wexler is a producer for NYC's fierce indie production outfit, Glass Eye Pix. She recently wrapped production on Mickey Keating's psychedelic serial killer movie, PSYCHOPATHS, as well as Rob Mockler's neo-noir, LIKE ME, and she is currently in post on Ana Asensio's docu-style thriller, MOST BEAUTIFUL ISLAND. She previously produced Mickey Keating's DARLING, which received its world premiere at Fantastic Fest 2015 and was released theatrically and on VOD by Screen Media in spring 2016. She also produced anthology segments for Magnolia Pictures' ABCs OF DEATH 2 and NBC Universal's CHILLING VISIONS: 5 STATES OF FEAR. Additional feature film credits include Associate Producer on Larry Fessenden's BENEATH and Post-Production Coordinator on Ti West's THE SACRAMENT. Wexler cut her teeth in the horror space working at FEARnet, Lionsgate and Sony's former TV channel dedicated to horror. She is an IFP Narrative Labs Fellow.

Larry Fessenden

Larry Fessenden is an actor, producer, and director of several art-horror movies including No Telling, Habit, Wendigo, and The Last Winter, as well as the TV films Skin and Bones and Beneath. Fessenden has operated the production shingle Glass Eye Pix since 1985 with the mission of supporting individual voices in the arts. Fessenden has also been a producer on various projects including Rick Alverson's The Comedy, Kelly Reichardt's Wendy and Lucy (nominated for two 2009 Spirit Awards and on over 60 "Top 10 Movies of the Year" lists), and Ti West's The House of the Devil and The Innkeepers. Under his low budget horror banner ScareFlix, Fessenden has produced 9 films including Jim Mickle's Stake Land (winner of the 2010 Toronto Film Festival Audience Award), Joe Maggio's Bitter Feast, Ti West's The Roost and Trigger Man and Glenn McQuaid's I Sell The Dead which opened the 2009 Slamdance Film Festival where it won awards for best cinematography and best actor (Fessenden). I Sell The Dead won the 2008 Toronto After Dark Film Festival award for best Independent Film.

Travis Stevens

Travis Stevens is the founder and CEO of Snowfort Pictures; a boutique production company specializing in the development, financing and production of commercial genre films. Recent Snowfort productions include the 2013 SXSW Audience Award Winner Cheap Thrills (Drafthouse Films), the 2013 Cannes Director's Fortnight documentary Jodorowsky's Dune (Sony Classics), the 2014 SXSW / 2014 BUFF Director's Choice Award winning Starry Eyes (MPI/Dark Sky Films), We Are Still Here (voted one of 2015's best horror films by Rolling Stone) and the 2016 SXSW high-school thriller Teenage Cocktail. Prior to launching Snowfort Pictures, Travis worked in film development, acquisitions and international sales.

George Schmalz

George Schmalz, a native of West Virginia, received a B.A. from Bethany College in Communication and an M.A. from San Diego State in Television, Film & New Media. While in San Diego he worked in film exhibition with Landmark Theatres and in film production with Kovarova and Wormwood Films respectively. After moving to New York he shifted focus to film distribution, having worked for both Oscilloscope Laboratories and Kino Lorber before coming to Kickstarter, where he currently works as a Film Outreach Lead, specializing in Genre Cinema and Animation.

Lindsay Peters

Lindsay is the Director of the Frontières International Co-Production Market, and the Industry Director for the Fantasia International Film Festival, the largest genre film festival in North America. She has over 10 years experience in festival management & film programming, with past positions at the Toronto International Film Festival, the Canadian Film Centre, Fashion in Film, and the Museum of the Moving Image. She has served as an industry expert at the Producers Network of the Marché du Film in Cannes, TIFF Studio, the EAVE - European Audiovisual Entrepreneurs Producers Workshop, the Nordic Genre Boost and Blood Window at Ventana Sur Latin American Film Market. This year Frontières expanded its international profile by establishing a partnership with the Marché du Film-Festival de Cannes, which will feature genre industry networking events in Cannes under the Frontières banner, and the creation of a Financing Forum for genre film projects in 2017.

Josh & Sierra Russell

Russell FX was founded by east coaster Josh Russell and LA-born Sierra Spence. The pair met while working for their childhood heroes at Studio ADI with the instant chemistry and mutual love of all things monsters and gore quickly led to their marriage and the birth of a new kind of beast: Russell FX. Within no time at all, the new "mom and pop FX shop" began planting firm roots within the indie and horror film communities. Their charismatic enthusiasm for film of all genres, paired with their gamut of FX talents and unflappable work ethic has made them one of the fastest growing FX houses in the business, and the go-to for the new generation of horror filmmakers. Their work can be seen ranging from cult favorites (YELLOWBRICKROAD, Rites of Spring), high profile music videos (Ty Segall, Anthrax), to more recent projects such as the critically acclaimed Southbound (working under genre favorite David Bruckner) and the forthcoming Psychopaths from director Mickey Keating.